Our acid etched glass
For more than twenty years, we at Acheruntia Glass have been operating in glass working, developing high-quality semi-finished product which are exported all over the world and employed in design and architecture, interior and kitchen design and furniture, and construction.

From October 23rd to 26th we will be among the exhibitors at the Glasstec 2018 in Dusseldorf.
Come and visit us at Hall 11 Booth 11A59
AcheruntiaGlass
Our long-time experience, and rigorous quality control process, allow us to offer you consistent, perfectly reflecting products. We guarantee efficiency and adaptability by managing every request, from the small customer to the big multinational.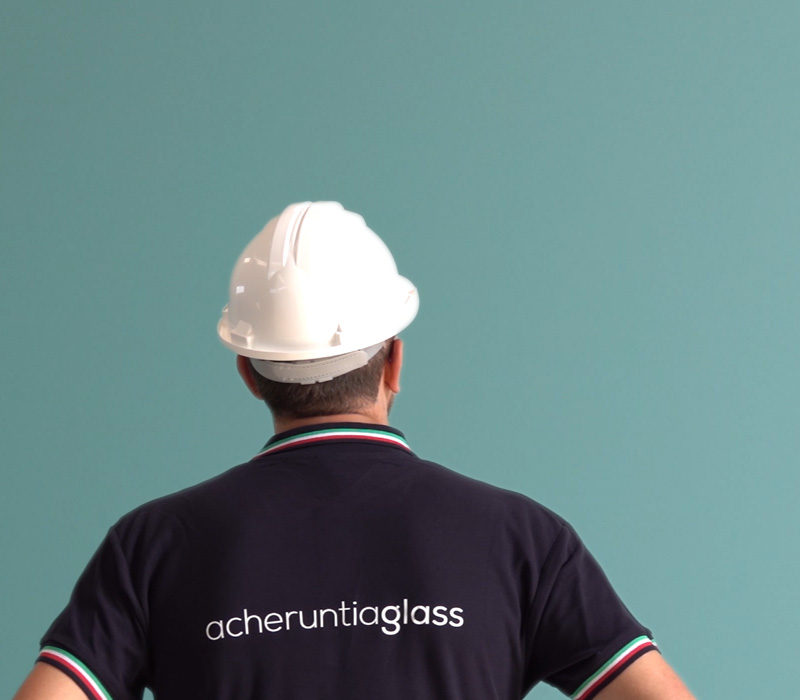 Our work
Thanks to the two production lines and dedicated warehouses we can offer maximum flexibility and adaptability in the orders.
Our products
We are specialized in the processing of etched glass. We guarantee a homogeneous and quality product such as our gloss satin Royal Sat or the semi-gloss satin Opal Plated Maté.